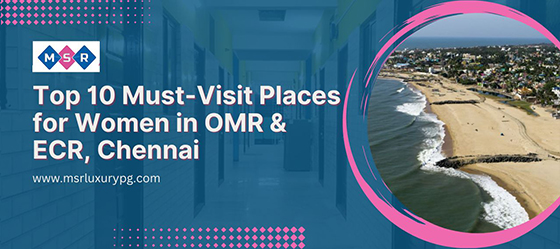 05 April 2023
Published By: MSR Luxury PG
Top Ten Must - Visit Places for Women in OMR & ECR, Chennai
Chennai, the capital city of Tamil Nadu, is a vibrant and bustling metropolis home to some of India's most exciting and interesting places.
The city is renowned for its rich history, culture, and traditions, and its many attractions draw visitors worldwide.
The OMR (Old Mahabalipuram Road) and ECR (East Coast Road) regions offer many enjoyable experiences for women visiting Chennai. Here are the top 10 must - visit places for women in OMR & ECR, Chennai.
Muttukadu Boat House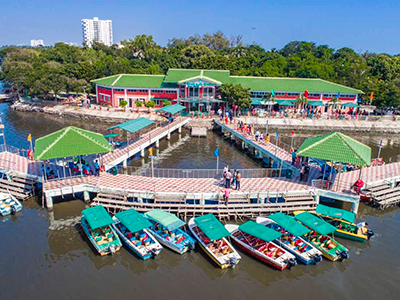 Located on the ECR, the Muttukadu Boat House is a popular attraction for women looking for a fun and relaxing day out. Here, you can rent a paddleboat, kayak or speed boat and explore the scenic Muttukadu Lake.
The boat house also has a restaurant, where you can enjoy delicious seafood and South Indian cuisine.
VGP Universal Kingdom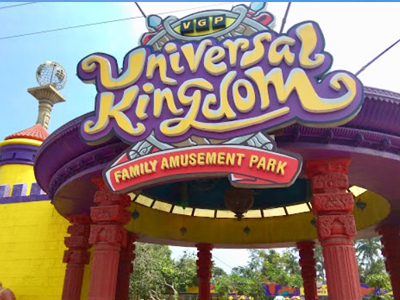 VGP Universal Kingdom is an amusement park located on the ECR and is a great place for women looking for some thrills and excitement. With rides, water parks, and an array of entertainment options, this park will surely provide a memorable experience.
DakshinaChitra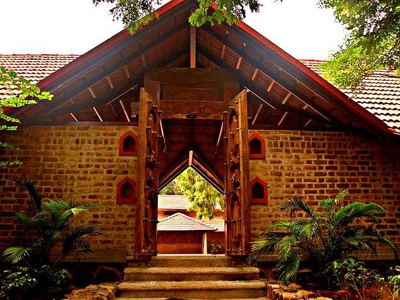 Located on the ECR, DakshinaChitra is a cultural centre that celebrates the art, craft, and culture of South India. Here, you can explore traditional homes and exhibits that showcase the region's rich history and heritage.
Mahabalipuram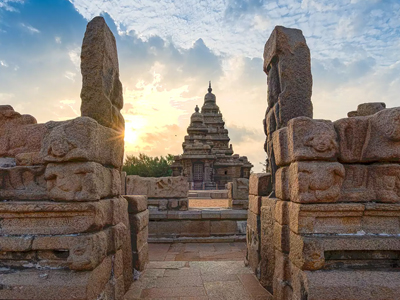 Mahabalipuram, located on the ECR, is a UNESCO World Heritage Site known for its beautiful rock-cut temples and monuments. This ancient town is a must-visit for women interested in history and architecture.
Crocodile Bank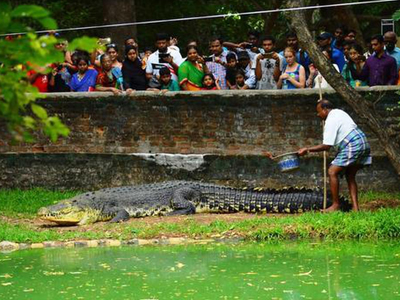 Located on the ECR, the Crocodile Bank is a wildlife sanctuary home to various crocodiles, alligators, and other reptiles. Visitors can take a guided tour of the sanctuary and learn about these fascinating creatures.
MGM Dizzee World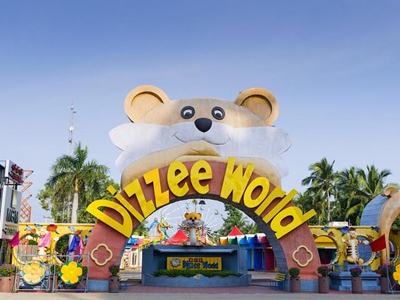 MGM Dizzee World, located on the OMR, is another popular amusement park in Chennai. With rides, a water park, and other entertainment options, this park is perfect for women looking for fun and excitement.
Cholamandal Artists' Village
Located on the ECR, the Cholamandal Artists' Village is a unique community of artists that was established in the 1960s. You can explore art galleries and studios here and interact with some of the country's most talented artists.
ISKCON Temple
The ISKCON Temple, located on the OMR, is a beautiful temple dedicated to Lord Krishna. Women visiting the temple can participate in the daily puja rituals and enjoy the serene and peaceful atmosphere.
Covelong Beach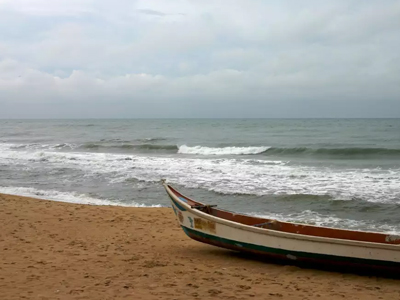 Covelong Beach, located on the ECR, is beautiful and tranquil, perfect for women looking for a peaceful day out. With its clear blue waters and scenic surroundings, this beach is a great place to relax and unwind.
Phoenix Market city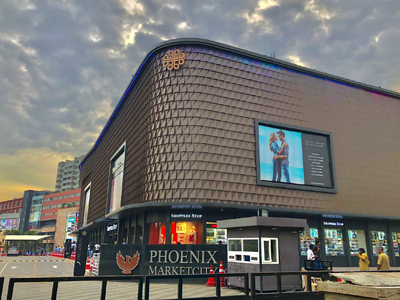 Phoenix Market City, located on Velachery Main Road near OMR, is a shopping mall that offers an extensive range of fashion, entertainment and dining options. Women can indulge in retail therapy, catch a movie or enjoy a meal with friends or family.
In conclusion, Chennai's OMR and ECR regions offer a wide variety of attractions for women of all ages and interests.
Whether you're interested in history, culture, or art or want to have fun, there's something for everyone in these vibrant and exciting areas. So, pack your bags and head to Chennai for an unforgettable experience!